Introducing Fish Carbon!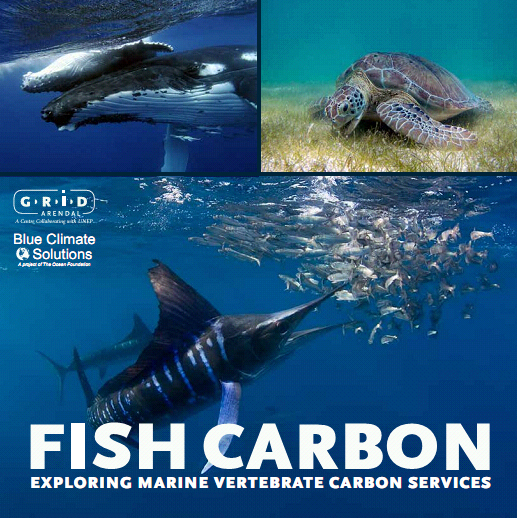 From March to July, Fish Carbon was introduced to a variety of audiences around the world, including San Francisco, Washington D.C., Abu Dhabi, Oslo, London and Cambridge.
Audience engagement helped to identify questions and highlight potential future directions for scientific, political, conservation and environmental management perspectives.
The groups engaged include Mission Blue, The Gordon and Betty Moore Foundation, Blue Frontiers Campaign, Google's Ocean Program, the White House Council for Environmental Quality, the Embassy of Norway, The Nature Conservancy, Conservation International, the Environment Agency – Abu Dhabi, the Global Ocean Commission and UNEP-World Conservation Monitoring Centre.
Many of these introductions were accomplished in coordination with the UNEP Global Environment Facility Blue Forests Project, managed by GRID-Arendal, of which Blue Climate Solutions (BCS) is a co-finance partner.